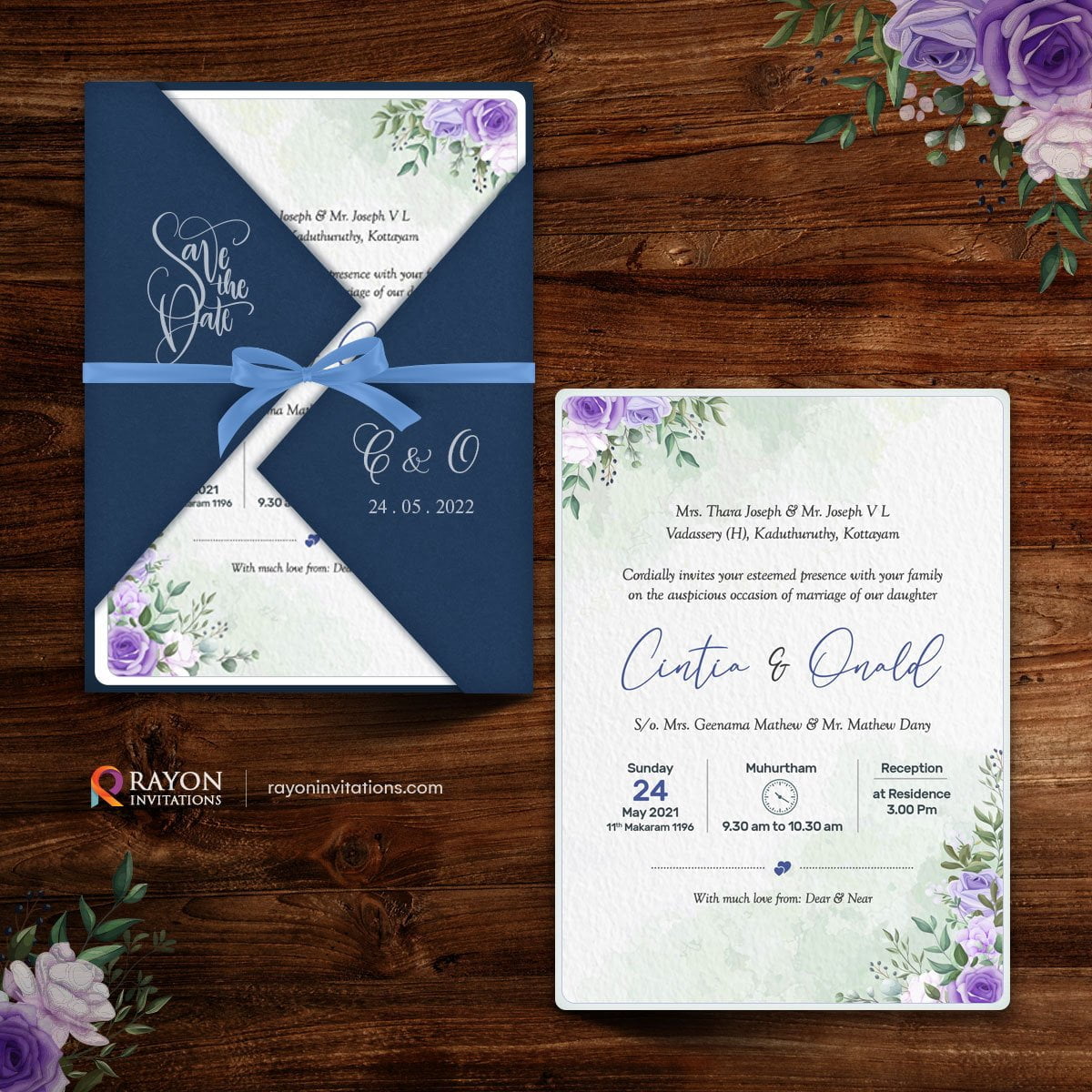 Latest and Trending Wedding Invitation Card Design
Shop the latest collection of Wedding Cards, Marriage Invitation cards. Impress your guests with our Custom Designs and Printing.
Load More

Super Fast Delivery!
We Deliver at your Home.

Friendly Support!
24/7 Customer Service.

Secured Payment!
Safe Online Payment.

Trusted Reviews!
Satisfaction Guaranteed.
Wedding Invitation Card Design Latest and Trending
Our wedding invitation templates can help you create your dream wedding invites in minutes!
our wedding invitation is the first official opportunity you have to share not only the good news of your marriage but also give your friends and family a glimpse into your love story. Similarly, wedding invitations or save-the-date messages can help set the tone of your wedding and give your guests an insight into the theme of your celebration. Sounds pretty important, right? Well, it is!
Watercolour Wedding Invitation Card Design
How can we begin any wedding invitation blog without mentioning our favorite handcrafted watercolor invitations?
Embossed Wedding Invitation Card Design
If you're open to surprising your guests with an invitation suite that feels more personal than traditional, then an embossed wedding invite should be on your shortlist.
To know more please contact +91 952 666 3454