Floral Cards
Shop ALl
Previous Next
Custom Made
Shop ALl
Previous Next
Floral Design
Shop ALl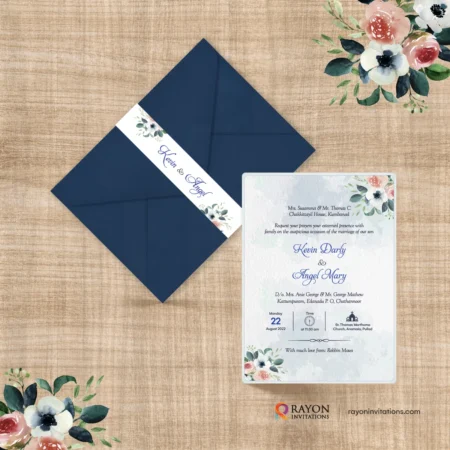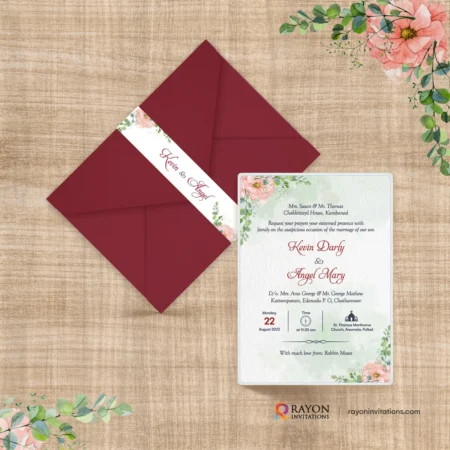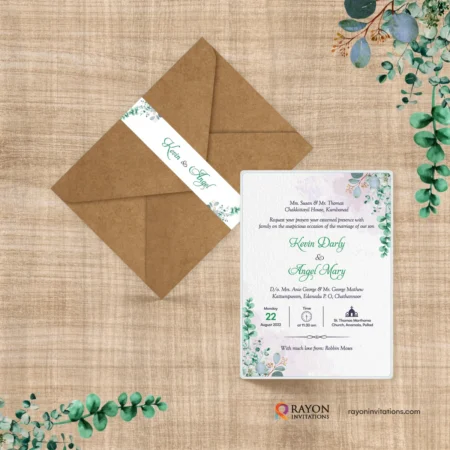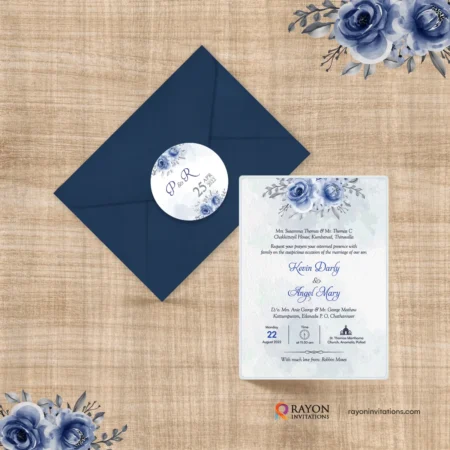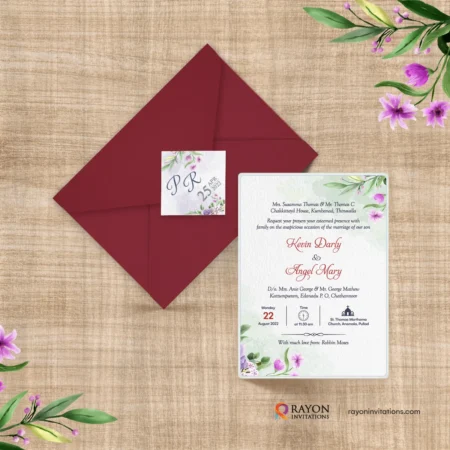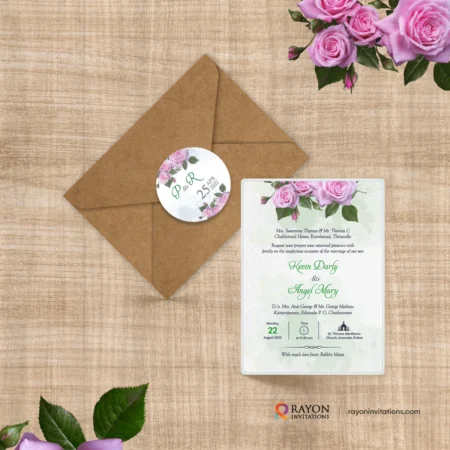 Previous Next
E-invites
Shop ALl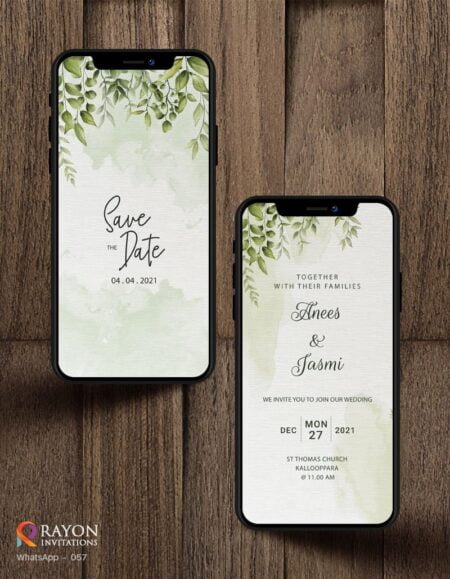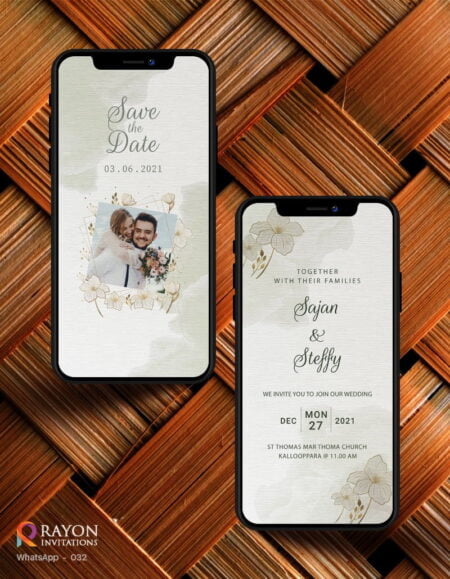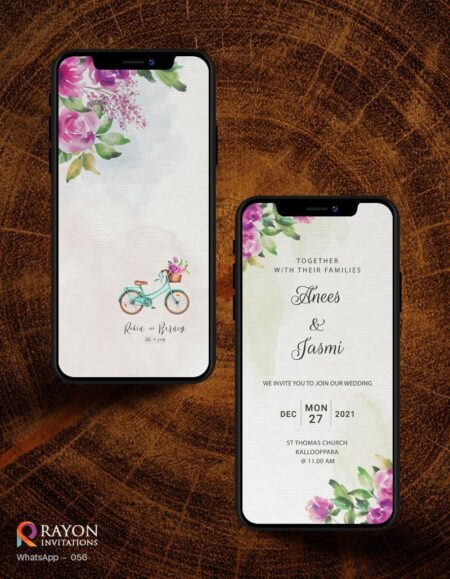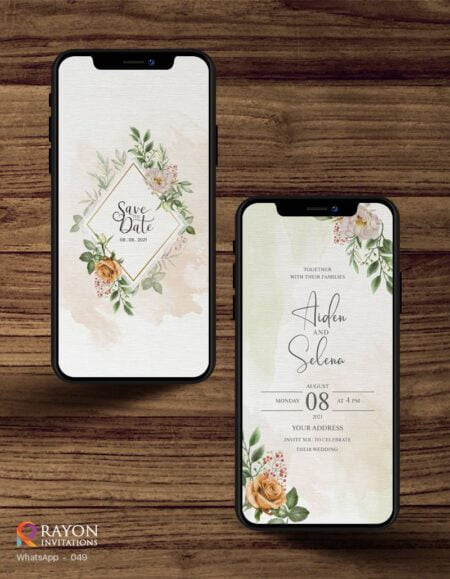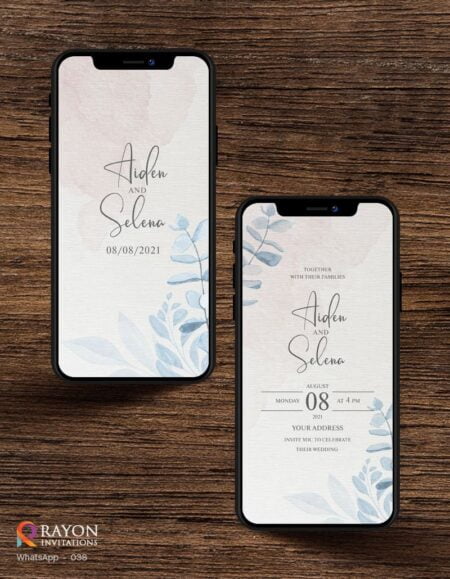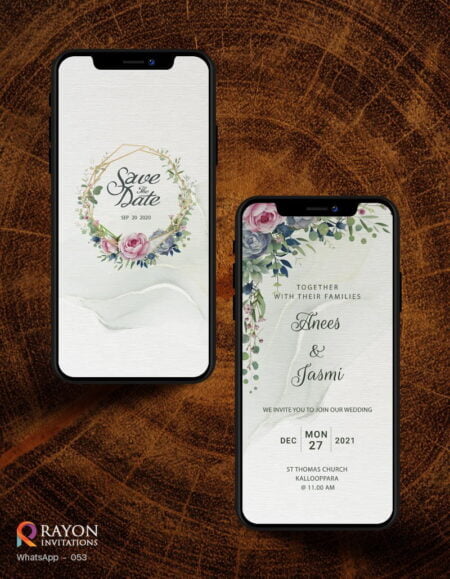 Previous Next
Laser Cut
Shop ALl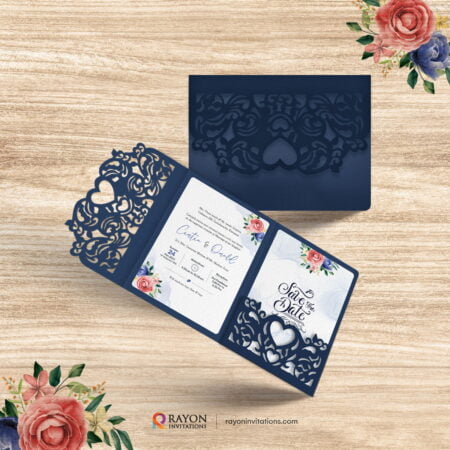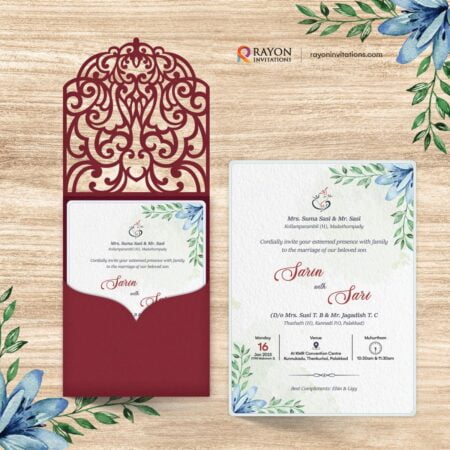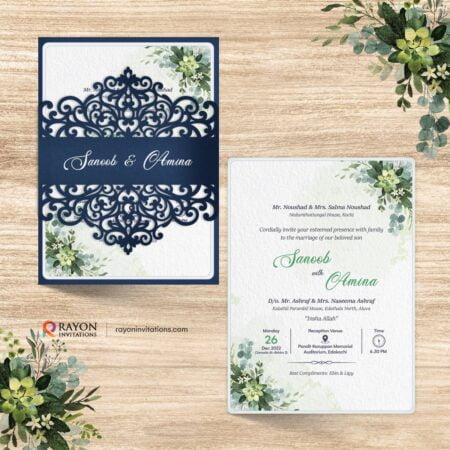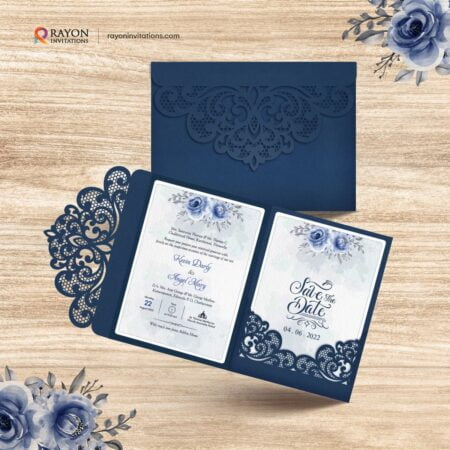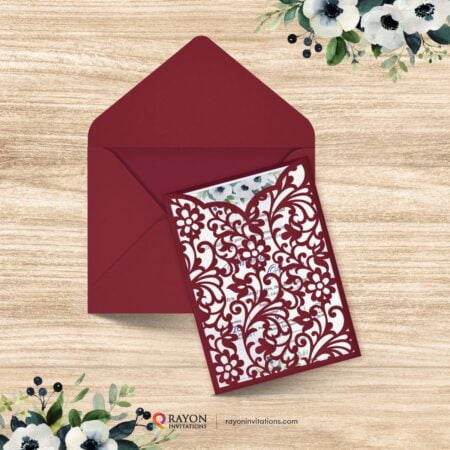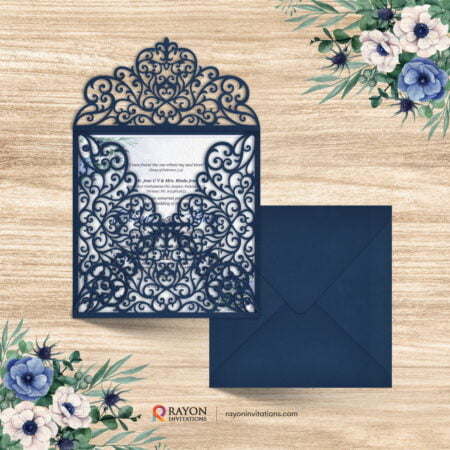 Previous Next
Simple Order Process!
Place your order online
Your dedicated order manager will share your proof in 1 days via email or WhatsApp for approval
Review & approve to print
There are unlimited revisions that will send so that you are 100% satisfied before printing
Receive order at home
We carefully pack and use express courier to deliver across India & Worldwide
Wish friends and family invitation cards. wedding cards & invitation cards at Kerala
Shop the latest collection of Wedding Cards, Marriage Invitation cards. Impress your guests with our Custom Designs and Printing.
Rayon Invitations is an online store in the city of Kerala that can offer you a range of wedding invitation cards that you can choose for your big day or any of its other related functions. Their team strives to offer excellent service online, without stepping out of your house and stressing over finding a good invitation store in crowded markets.
If you are on the lookout for a Wedding card models Kerala provider in the city that can offer you a unique and beautiful wedding invitation that would set your festivities apart, then your search can end here. Our invitation card section and get beautiful wedding invitation cards for your wedding!
Invitation Cards Kerala, Wedding Invitation Cards Kerala, Wedding Card Printers Kerala, Wedding card models Kerala
To know more please contact +91 952 666 3454
Frequently Asked Questions about Wedding Cards in Kerala?
How do I order a printed wedding card?
Choose your card, share text, and place your order, Receive digital proof via email or WhatsApp in 1 day, In case of edits, receive a revised proof via email in 3 days, Once the proof is confirmed, printing time is 3-6 days, the Delivery time within India: 2-3 days
Can I order a sample card before placing an order?
You can order a sample of any design you like to get a touch & feel of the card. Your final card will look similar to the sample except it will have your text printed on it. A sample costs only Rs. 300 per set. A sample card set includes the envelope with all inserts and the band. You can order a maximum of 3 samples at a time. it usually takes 2-4 business days within India and 4-6 business days outside India from the time you place your order.
How will you show me the proofs before printing my cards?
Once you place your order, our design team will email you the proofs of your invitation. You can go through the text online or take printouts at home to proofread. Only when you're satisfied with the text and give your final approval over email will your cards be printed.
What is the minimum quantity for printed wedding cards?
Just 25 cards. We understand that you may want to have a smaller wedding and consequently have kept the minimums at just 25pcs. Most designer wedding card companies have a minimum of 100pcs, which seems too high.
Can I add up an extra page/insert it into the card?
You can add extra inserts to your card. The charges for the insert and the printing charges will be additional.
Which courier services do you offer for shipment?
We shall make the shipment through Speed Post, DTDC, DHL, UPS couriers, and FedEx. All shipments will be made in carton boxes. After forwarding, we shall email or WhatsApp you the tracking number, so that you can track your parcel worldwide.
How do we pay online?
After all your selections are finished, we will send the prices and shipping cost and will send the online payment link or details. (Google Pay, Bank Account, PayPal, Paytm, PhonePe)  After the confirmation of the payment only we shall start the printing process.
I still have queries, how do I contact you?
In case you have any queries or suggestions, you can write to us at [email protected] or Whatsapp at 9526663454 and we will help you right away.