Order Wedding Invitations
from the comfort of your home.
Wedding Cards & Invitations
Shop the latest collection of Wedding Cards, Marriage Invitation cards. Impress your guests with our Custom Designs and Printing.

Safe & Fast Online Payment.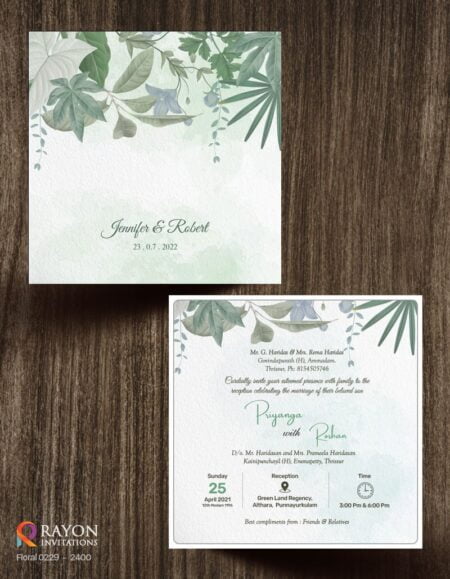 Hindu Wedding Cards & Invitations
Blending Tradition With Contemporary Designs
Hindu weddings are quite colorful celebrations, and choosing a Hindu wedding invitation is not an easy task. Today is the age of presentation as a Hindu wedding card is not merely a few lines of formal invitation rather, they reflect your culture. A personalized Hindu wedding invite with a few warm lines can make a huge difference in your wedding celebration. All the Hindu wedding cards begin with an image of Lord Ganesha on the top as he is the most auspicious god in Hindu mythology to grant his blessings before any propitious beginnings. Hindu Wedding Invitation Cards can also include slokas and mantras to invoke and invite all gods and goddesses.
We are committed to providing you with the best available options with a blend of traditional and contemporary designs for your big day. Our quality and commitment are unmatchable to deliver you whats best for the most auspicious day of your life. We offer a variety of unique and astounding, first in class Hindu wedding card designs that were handcrafted to perfection by our team of in-house experts. At the same time, we also provide you with various customizations to choose from like patterns, color schemes, fonts, designs, cuttings and foam based designs, type of paper or material, etc which guides and helps you in getting your very own personalized Hindu Wedding Invitation Card. 
To know more please contact +91 952 666 3454