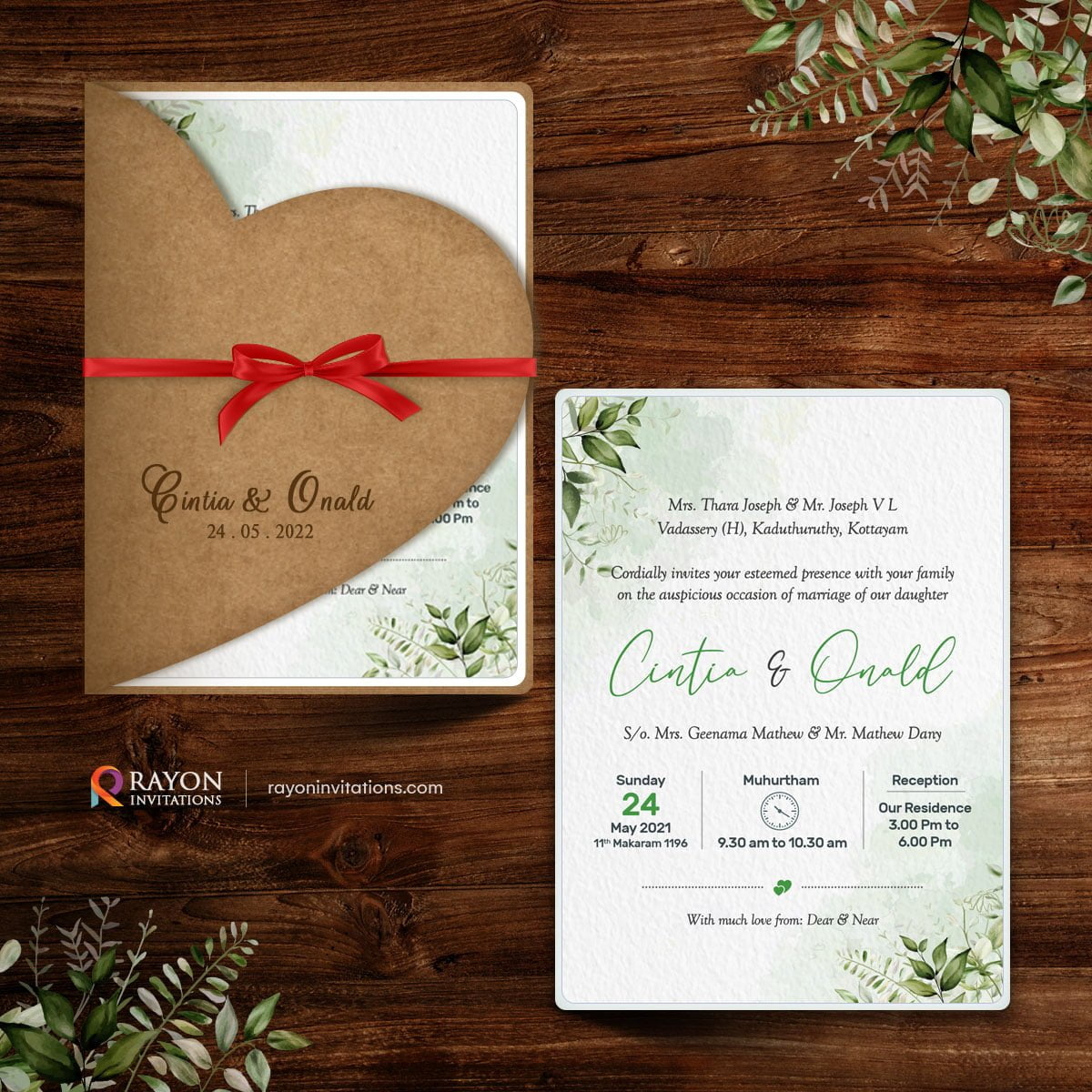 Hindu Wedding Invitation Cards
Shop the latest collection of Wedding Cards, Marriage Invitation cards. Impress your guests with our Custom Designs and Printing.
[xyz-ips snippet="Hindu-Wedding-Invitation-Cards"]

Super Fast Delivery!
We Deliver at your Home.

Friendly Support!
24/7 Customer Service.

Secured Payment!
Safe Online Payment.

Trusted Reviews!
Satisfaction Guaranteed.
Hindu Wedding Invitation Cards | Wedding cards & Invitation Cards
Our online design Team Help you choose your preferred Wedding Cards in Cherthala, Alappuzha
Whether you're planning a traditional Hindu or updated celebration, our Indian Wedding Invitations offer you a variety of styles to choose from that honor the rich culture of India. Design elements include paisleys and peacocks, ornate patterns, floral elements, and border prints, as well as the artful use of mixed fonts.
Our Hindu Wedding Invitation Cards are available in a variety of themes:
Peacock Print Cards: Peacock-themed Hindu Marriage Invitations look very beautiful & are available in a variety of designs.
Door Open Style Cards: Door Open Style Hindu Wedding Cards are in trend these days. They look elegant & are one of the best choices for invitations.
Floral Design: Floral patterns are also a good choice for Hindu Wedding Invitations. They are available in a variety of patterns.
Bride-Groom Designs: Bride-groom paintings are real work of artistry that makes Hindu Marriage Invitations look complete. They convey the message in a traditional way.
At Indian Wedding Card, we offer numerous customization options for Hindu Marriage Cards that include, but are not limited to paper types, themes, designs, religious symbols, images & color palettes. You may select any of these to create stylized and personalized Hindu Wedding Invitations.
To add a special touch to your wedding, you can complement your main invite with add-on cards such as Menu cards, Thank You cards, Place Cards, RSVP cards & Program Booklets. This will add a hint of formality and elegance to your special day.
To know more please contact +91 952 666 3454